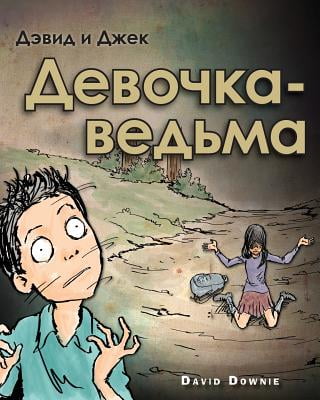 You can't do anything wrong here. Sad to see two of them stayin' out this year. My vote goes to Son House. Just because of the variety on the influence nominees list. One of the great raw Delta Blues founding fathers, he would complete the already great list. I said it before and I'll say it anytime, influence is my favorite category. Posted by Sean on Friday, This is a very difficult tiebreaker. Yet I suppose after careful consideration, my tiebreaker vote will go to: Son House Hopefully the other artists will get nominated, Lax I have been voting for both Kris K. The Influences Ballot is now complete.
Voting will end at 11 PM Central on Thursday the 1st. Posted by Greg F on Monday, Muse has been lingering here since the first vote and they deserve to be on this ballot finally. Hope it helps. Posted by Dave Teves on Tuesday, So, I am watching the current Democratic Presidential candidates debate, night 1, as of the time I am writing this.
Needless to say, it would appear our nomination process has gotten easier than what is experienced in the US regarding the primaries.
David & Jacko - The Zombie Tunnels (Joe Calautti - American)
Leaving the political world aside, here is my nomination ballot this week. We've already nominated Paul Carrack, so it would be wise to loom at Squeeze in all other eras. Notably the period when Jools Holland was in the band. Vote wisely else we will definitely be up the junction, Lax Posted by joker on Thursday, Hopefully, it counts but I understand if it doesn't. Jennifer Dave joker Nick Nick's vote was late, but it wouldn't have changed the outcome of the vote As a result of this vote, Phil Collins has been nominated to the Performers ballot.
Well, my congratulations and thanks to all those at Future Rock Legends who voted for my nominee to advance to the nomination ballot. This now allows me to select a new artist for nomination. And after some careful consideration; knowing also I tend to nominate artists which slightly are left-field, my nominee is now going to be: Vangelis You may laugh at this selection, however hear me out on this. Vangelis may very well be one of the most accomplished composers of his era.
The word genius barely describes what his compositions and performances have accomplished. Starting from his rock leanings with Demis Roussous in Aphrodite's Child, that era culminated in one of the great concept albums; so great it can't truly be performed live, Afterwards, Vangelis has managed to explore electronic music and neo-classical music that is far beyond what mere mortals like us can do.
Quite possibly, Vangelis' best known works are from his film soundtracks; among the best in electronic film scores. They have been influential in film scores which have since been released. Plus, much of the time, it is just Vangelis performing and arranging and recording. Have a listen; I think you will be surprised at how influential Vangelis is. Only one more Lord of Synth to be inducted eventually, Lax Voting will end at 11 PM Central on Thursday the 8th. Posted by Darrin A on Monday, Performer voting is now closed. Tom H. Pennebaker Estelle Axton Mark Ronson Robert "Bumps" Blackwell If you nominated a non-performer in the previous round of voting, that nomination will carry over to this round unless your nominee was qualified in the last round.
Nominations will end at 11 PM Central on Sunday the 11th. Posted by elvin on Saturday, Well, I am not too sure if we are nominating influences this time out, or perhaps if we have done enough influence nominees. Lax36 - We're not nominating an Influence this week because we have a complete ballot of 10 Influence nominees, one Loretta Lynn who lost a tiebreaker last year, three that were automatically nominated by coming within two votes last year and six that were nominated via this process. The other two categories are in their final round of nominations and then they will be completed.
The reason why there are votes for these two categories and not Influences is because the other two categories only had three automatic nominations, not four. Darren, thanks for the clarification. I was wracking my brain about why Influences weren't being voted on. Posted by Ian on Thursday, Jackson, Martha Quinn Anyone who voted in this vote is eligible to participate in the tiebreaker vote. To participate, select your preferred Non-Performer. In the event of a tie, the last vote cast will be disqualified to break the tie. Tiebreaker voting will end at 11 PM Central on Sunday the 18th.
Jennifer Nick joker Will N. As a result of this vote, Grady Martin has been qualified for the Sideman Ballot. Nominations are now complete for the Sideman Ballot. Posted by Jennifer on Saturday, As a youngster, MTV was just starting and an important time in my life. The early videos I will never forget. So that seems to be a good bonus. Hope this is on time, Lax Posted by MichaelEU on Sunday, Posted by WWill N.
Jackson, Martha Quinn have been qualified for the final available Non-Performer spot on the ballot.
Future Rock Legends?
Cold War: The Amazing Canada-Soviet Hockey Series of 1972.
About this book.
The Second Hand.
Very slow loading of JavaScript file with recent JDK;
New Lands.
Key of Sea?
Voting will end at 11 PM Central on Thursday the 22nd. Discard my previous votes. Counting to 8 isn't that easy. Here's my actual ballot. I'd vote for them in too. Scorpions I think should have a good chance this ballot. Posted by Jennifer on Tuesday, Posted by Casper on Tuesday, Posted by joker on Tuesday, Posted by Philip on Wednesday, Here is my ballot for this week's Performers nominations election. Posted by Lax36 on Thursday, Nick Darren Lax36 Will N.
Dave Ray As a result of this vote, Muse has been nominated to the Performers ballot.
September 1, 12222
Scorpions Will N. Finally Muse gets on, that really took a long time. My replacement nominee is: Sweet. Posted by jtrichey on Friday, Voting will end at 11 PM Central on Thursday the 29th. Here now is my ballot for this week's Performers nomination. Posted by Casper on Wednesday, Haven't participated in quite a while, so why not? Posted by Donnie on Wednesday, Glad Dionne Warwick finally got to the ballot. New Nomination: Jimmy Buffett. Posted by Paul in KY on Friday, Voting will end at 11 PM Central on Thursday the 5th.
Posted by Dave on Tuesday, Posted by The Dude on Tuesday, Posted by jojker on Tuesday, Posted by Darrin A on Wednesday, Here is my ballot for this week's Performer nomination ballot. Darren Ray Darrin A. Greg F Tom H. Lax36 Jennifer As a result of this vote, the following Performers will be involved in a tiebreaker vote: Bad Religion Squeeze Sweet Anyone who voted in this Performers vote is eligible to vote in the tiebreaker.
To vote in the tiebreaker, select your preferred Performer. The Performer that receives the most votes will be nominated to the Performers Ballot. In the event of a tie, the most recently cast vote will be eliminated until a winner is determined. Tiebreaker voting will end at 11 PM Central on Sunday the 8th. Squeeze I am absolutely shocked Squeeze has finally gotten enough votes to be in a tiebreaker.
I've been pushing for them for the better part of a year and I am just stunned that they might get onto this year's ballot. So many wonderful things I could say about them, but I strongly believe they are one of the most underrated bands in rock music. Can't believe Sweet did so well.
Time to make a push for the top remaining girl group The Shangri-Las and the most viable indie act Black Keys. Had I voted in this round, The Shangri-Las would have made it into a four way tiebreaker and Black Keys would have come just a single vote short. So they are both VERY possible options for those last two ballot slots. Posted by Casper on Friday, I mean, my ballot will just be the six most viable names that I support and I'll throw a bone to Elliott Smith.
Of course, this is basically what my ballot HAS been lately The Shangri-Las - 11 The Black Keys - 10 Portishead - 9 They Might Be Giants - 9 Cocteau Twins - 8 Iggy Pop - 7 Elliott Smith - 5 So if you like some of these names but they aren't on your ballot, now would be the time to get behind them because the less viable names aren't going to have enough momentum to make their way to the top of the voting results. If Sweet wins the tiebreaker, I would nominate Supertramp.
Posted by jtrichey on Saturday, Out of curiosity, and delving into what Casper had posted, his voting would have been interesting, had he voted. And yes, I am also surprised that Sweet did so well. I love those guys, and every album. Had they a bit longer career into the 80's, they probably would already have had a nomination by now.
Picking the tiebreaker is a little difficult, having voted for all 3, as did a few voters, I'm sure. At this time, I am still debating this.. Man, I wish Casper had voted. Would have loved to see The Shangri-Las advance. For this round, I'll vote for Squeeze. Tiebreaker: Sweet. Should have voted for them 1st time around. Would have won outright. I did vote for Bad Religion and Squeeze. I think Sweet could use the extra push.
Casper, you'd have another vote, since the ballots have been 8 for the past few rounds. So if you do vote next round, make sure you go with 8, unless there's not enough nominees and it goes back to 7, but I doubt that with the way things have been going. Posted by Steve Z on Saturday, Hello everyone, It feels strange typing here for the first time, but this is a website I have followed regularly for about 13 years, way back in the good old Future Rock Hall days.
I am fascinated by the Rock and Roll Hall of Fame and am a huge music fan. I hope to contribute to this odd and wild forum regularly from now on. I have greatly enjoyed all the predictions so far and will soon post my own. After last year's awesome class I cannot wait to see the actual nominee list. I have only casually followed the Rock Hall Revisited and Projected projects over the years but have become more interested in recent days. There are several artists I hope to help advance.
My understanding is if I nominate someone I can join the voting? The ballot is stacked this year, but I would like to nominate a childhood favorite, The Pointer Sisters. As far as I can tell they have never been inducted into the project. As for the recent Shangri-Las discussion, they are one of my highest priorities on this current list.
Posted by Remy10 on Saturday, Remy10, Great nomination with the Pointer Sisters. They get recognized occasionally on this site, but not nearly enough. I will vote for them. I especially like their 70's material and their Funk recordings.. My tiebreaker vote this week goes to: Squeeze It wasn't a easy decision. Not many of these tiebreakers are easy. But in my opinion, the songwriting craft Squeeze presented, which didn't involve Paul Carrack except for a couple albums and rarely involved Jools Holland, was highly underrated.
We should have fixed this ages ago. Welcome aboard Remy10! Posted by Ray on Saturday, I think the Pointer Sisters are underrated. Their career stretches far beyond their dance-pop of the mids. They had a couple of great early albums that merged jazz and pop. Seven top hits and 16 top hits indicate sustained popularity.
Not my biggest snub but certainly worthy of discussion. Tie Breaker Bad Religion Looks like the tie breaker is gonna come down to the wire. Posted by Dave on Sunday, If Squeeze does win the tiebreaker vote and only if they win, if not I'll stick with them , I'll nominate Joe Cocker for the next round. Posted by Nick on Sunday, Voting will end at 11 PM Central on Thursday the 12th.
Remy10 - Welcome to the project! For the record, it's not required to nominate an artist in order to vote. That being said, The Pointer Sisters are excellent candidates and should get some support in this project. If you have any questions, post them and someone will help you out ASAP. My ballot for this week's Performers nomination vote has been completed. And here it is.
Posted by remy10 on Wednesday, Posted by Paul K. I honestly thought for years that they had already been inducted into this project.
THAT'S how important they were. Put out classic album after album and were one of the most essential acts of the s. If you don't know much about them, give their music a listen and consider voting for them in this final week. Happy to see The Shangri-Las make it onto the ballot. They have a unique sound and an attitude that makes them special. Also they are a group whose biggest hits are not their best songs. Their catalogue is worth exploring. I agree with Casper that The Cocteau Twins are very deserving. Posted by Remy10 on Friday, Finally the Shangri-Las.
For the final round I'm going to switch out my nomination from Iggy Pop to Richie Havens a Woodstock icon who's widely overlooked at all our projects. Okay guys, I know he wasn't the most popular winner from last year. But can someone please add Billy Idol to the list of inductees, especially seeing how close we are to actually voting on this year's crop of nominees?
Зарубежная Музыка Lossless ч.1 [FLAC, 24 bit], 50-450 альбомов
Billy Idol has been added. Apologies for the delay Please email futurerocklegends [at] gmail. Posted by FRL on Friday, We should have a Previously Considered box below the inductee listing on this page that shows the names that made it onto the final ballot over the last couple years. Could give outsiders an idea of where our collective heads are at.
We can compile it right after we finish the actual election. I mean, it's just the losers from the last two years of balloting, really. Posted by Jennifer on Friday, Casper - That would be great if the Artist Page was updated for artists that had been nominated, but not yet inducted. When the actual voting opens for the annual project, I'll include a note on the ballot announcement marking which performers in all four categories have been previously nominated and how often. It won't be that informative this year since it's only the second year with nominations , but it will come in handy down the road.
Voting will end at 11 PM Central on Thursday the 19th. Latest by October, as is usual. Poor Justin Timberlake. He just instills such disloyalty among the voters. He's never going to live that Super Bowl down, is he? Posted by AlexVoltaire on Tuesday, Posted by Jame's Gang on Tuesday, Posted by Gassman on Wednesday, Greg F Donnie Will N. Shouldn't even be on anybody's radar. Non-Performers: Annie Leibovitz - Famous photographer but not specificall a rock photographer.
[JDK] Very slow loading of JavaScript file with recent JDK - Java Bug System?
Betty Crocker Quick & Easy 3e (Betty Crocker Big Book)?
VINYLS - Vinyl shop Tekno party - Undergroundtekno!

Not worth the ineduction. Cousin Brucie - This was just some radio announcer who had basically nothing to do with rock and roll. He happened to host radio programming the sixties when the second wave of rock was really taking off. That's it. Pennebaker - An important documentary filmmaker but wasn't super involved with the rock scene other than having some key documentaries like Don't Look Back and Monterey Pop. Honestly, you could just induct some other filmmaker that did a bunch of iconic music videos instead, etc. But they wouldn't be worth it either. Jackson, Martha Quinn - Oh, brother.

Influences: Harry Belafonte - Not rock, nor did he influence it. Posted by Casper on Saturday, Cyndi Lauper - Just not enough of a case here. It's built off of just a single album, really. Career took a commercial and artistic nose dive pretty fast. Dionne Warwick - There's a reason she hasn't got in yet. It was elevator music and most of it is completely forgettable.

Foreigner - One of the worst bands ever. Gloria Estefan And Miami Sound Machine - I enjoyed reading a passionate case for them that somebody posted, but this was still a group that had nothing to do with the rock scene and racked up hits on Adult Contemporary stations, etc.

Herman's Hermits - Forgettable flash-in-the-pan. Joan Jett, the overall package, gives you her image and time with The Runaways, etc. But this band never delivered a strong album and coasted on cover tunes. Lady Gaga - This was another case of diminishing returns. Absolutely nothing. Muse - Bleh. No innovation, no influence on anybody that matters. Rufus featuring Chaka Khan - Still doesn't add up to much of a case, despite what Questlove believes. Nobody listens or cares to anymore. Squeeze - Certainly entertaining, but that's about all I can say.

The Moonglows - Do we really have to repeat this mistake? Tina Turner - Look at the solo discography. Just poorly reviewed albums and non-hits except for the Private Dancer LP. Sooooooo not worthy! TLC - Entire case rests on about a half dozen major hits about three of which are actually good.

Plain and simple. This is supposed to be a welcoming environment free of negativity. Re-read it again and tell me that her career does not fit the trajectory of rock and roll in the mid-to-late 80s. And your comments on D. Pennebaker are hilariously misguided! An overwhelming number of his films focused on Musicians e. My Projected Ballot: Peformers: Definite votes ranked alphabetically : 1. Anthrax - One of my top priorities this year, inducting Anthrax would all but close the book on thrash metal for our project, as all of the big 4 of the sub-genre will be inducted. Dio would definitely be a priority in the future if Anthrax was inducted.

He's released several great albums that have received massive success and critical praise and remained consistently excellent for his entire career. If he was inducted, I would support Salt-N-Pepa, though I can't say for sure when they'd make it to my ballot. Returns must be postmarked within 4 business days of authorisation and must be in resellable condition. Returns are shipped at the customer's risk.

Under Construction

We cannot take responsibility for items which are lost or damaged in transit. For purchases where a shipping charge was paid, there will be no refund of the original shipping charge. Author Biography. About Us. Despite his mischievous comments, Ne-Yo is not the lascivious sort. Far from it. His album, he says, is called Year Of The Gentleman for good reason. A gentleman knows how to be bold and direct without being a jerk. It's a lifestyle. It doesn't. It's all about what's happening on the inside. Some people say that nice guys always finish last, but I don't agree with that.

For Ne-Yo, the classier approach is certainly paying off. His first two albums went to number one in the U. And he has been shortlisted for six awards at next month's Grammy Awards in LA. Ne-Yo started writing songs when his was nine-years-old, following the break-up of his parents marriage. He is also as cool as the proverbial cucumber. Despite being delayed for more than two hours by congestion in the Blackwall Tunnel in London on the way to Wednesday night's concert at the O2, the consummate professional is more than happy to chat at length only minutes before stepping out onstage.

The glitzy legacy of America's gambling capital has left its mark on the singer, who sees himself as an all-round entertainer in the tradition of Frank Sinatra, Sammy Davis Jr and the Rat Pack, who ruled the roost in his hometown during the Sixties. They didn't have to try. They just had it. With them, it wasn't just the singing. You had to sing, dance and tell jokes. Nowadays, it's the done thing to be a little slobbish. But even when I didn't have much money, I always tried to look smart. Ne-Yo's aversion to any form of slackness extends to his music. He says: 'Someone calling himself "Mike" rang me, and I hung up because I thought it was a joke.

Ten minutes later, I got a call from his manager saying that Michael Jackson really did want to talk to me. I was shaking like a leaf. He is one of my heroes and meeting him was surreal. At first, I didn't know what to say, but we soon broke the ice by chatting about music. But I've no idea when the album will come out. That's a question for Michael.

David and Jacko: The Zombie Tunnels (Japanese Edition)

David and Jacko: The Zombie Tunnels (Japanese Edition)

David and Jacko: The Zombie Tunnels (Japanese Edition)

David and Jacko: The Zombie Tunnels (Japanese Edition)

David and Jacko: The Zombie Tunnels (Japanese Edition)

David and Jacko: The Zombie Tunnels (Japanese Edition)

David and Jacko: The Zombie Tunnels (Japanese Edition)

David and Jacko: The Zombie Tunnels (Japanese Edition)

David and Jacko: The Zombie Tunnels (Japanese Edition)
---
Copyright 2019 - All Right Reserved
---